The Microfluidics team recently welcomed a range of delegates to our latest in a series of online webinars focused on liposomes and lipid nanoparticles.
For this webinar, we were pleased to be joined by guest speaker Dr Yvonne Perrie, Professor, Strathclyde Institute of Pharmacy & Biomedical Sciences, University of Strathclyde, Glasgow.
View a recording of the webinar
Webinar: Solvent-free production methods for liposomes and lipid nanoparticles
Discover novel, solvent-free methods for producing lipid-based nanoparticles (liposomes, lipid nanoparticles and solid lipid nanoparticles) using scalable high shear processing technology.
Small molecules, nucleic acids and proteins can be packaged within these lipid based nanoparticles and used for both drug and vaccine delivery.
Webinar Overview
Lipid-based drug delivery systems commonly utilize solvents in their manufacturing processes. This can lead to safety issues in manufacturing, negative environmental impacts, and negative financial impacts with the need for solvent removal steps. This webinar discusses a novel, solvent-free, and scalable production method of several lipid-based drug delivery systems, specifically discussing case studies of nucleic acid therapies, aqueous soluble small molecules, and lipid-soluble drugs where this method has been used.

Several RNA vaccine delivery systems are explored, which have been screened in-vitro. Data regarding the immunogenicity, efficacy, in-situ loading, and stability of these systems are presented.

A case study on aqueous soluble small molecules is presented, specifically discussing both PEGylated and non-PEGylated liposomes with doxorubicin incorporated. A direct comparison between the traditional manufacturing method and solvent-free manufacturing method of doxorubicin-loaded PEGylated liposomes is included.

A solvent-free method of producing a liposome with a bilayer loaded (small molecule) drug is also discussed.
Speakers
Dr Yvonne Perrie - Professor, Strathclyde Institute of Pharmacy & Biomedical Sciences, University of Strathclyde, Glasgow.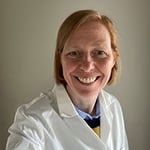 An internationally recognized expert in the field of liposomes and particulate drug delivery research, with approximately 130 peer-reviewed manuscripts, 5 textbooks, and her work has been translated into 6 patents.
Her research is multi-disciplinary and has been recognized via a range of fellowships and awards including the Royal Pharmaceutical Society Harrison Memorial Medal (2019), 50th Anniversary Chair in Drug Delivery (2016), membership of the Controlled Release Society College of Fellows (2015), Fellow of the Royal Pharmaceutical Society (2014), Fellow of the Royal Society of Biology (2012), Eminent Fellow of the Academy of Pharmaceutical Sciences (2012), the Royal Pharmaceutical Society Pharmaceutical Scientist of the Year (2012), the British Science Festival Collaboration in Formulation Award (2011) and the Royal Pharmaceutical Society Science Conference Medal (2007).
Currently, Dr Perrie is President of the Controlled Release Society and also Editor-in-Chief of the "Journal of Liposome Research" and "Pharmaceutics", as well as Associate Editor for the "Journal of Drug Targeting" and the "Journal of Pharmacy and Pharmacology".

Yang Su, Ph.D., - Manager of New Technology and Applications at Microfluidics International Corporation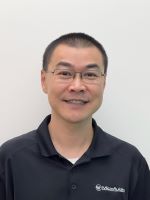 An expert in numerical simulations such as computational fluid dynamics (CFD) and finite element analysis (FEM). Yang is responsible for the overall direction and development of new technology and new application development, as well as sharing responsibility for business line strategy of new technologies. Receiving his Ph.D. degree in Chemical and Environmental Engineering from the University of Toledo in Ohio, USA., Yang is a member of the American Association of Pharmaceutical Scientist and Controlled Release Society.
Chris Jaquin - Applications Engineer at Microfluidics International Corporation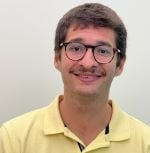 As a Sr. Applications Engineer, Chris has worked with a wide variety of materials, including lipid nanoparticles, while performing proof of concept, process optimization, and scale-up tests at Microfluidics' facility located in Westwood, MA. During his time, Chris has amassed knowledge of both Microfluidizer® Processor Technology and the various applications which utilize the technology. Prior to working for Microfluidics, Chris earned a B.S. in Chemical Engineering from Syracuse University.
Watch a recording of the webinar
Questions from the webinar session included:
Using a high-speed homogenizer for such a long time, have you ever experienced the leaking of metal particles (made of stainless steel, which contains both Fe, Ni and Cr) in your samples? And if yes, how do you manage that? To note, this type of metal particles leak can also come from microfluidizers.

A vast majority of product contact points within the Microfluidizer® processor are made of stainless steel, which has the option of being electropolished and passivated on certain models. Product also briefly comes in contact with a few elastomers, which can meet USP class VI requirements. Microfluidics has a multitude of customers in many industries, including both food and beverage and pharmaceuticals, and has not heard any significant feedback indicating leaking of particles, metal or otherwise, into products.

Thank you for the presentation, very interesting. During the sterilization phase, did you face any difference in terms of filtration throughput among the various formulation tested (when comparable for PSD and PDI)?

While the PSD and PDI do play a large role in filterability, so too does the choice of filter material. Microfluidics has collaborated with the Pall Corporation in the past to demonstrate both of these effects and can provide more in-depth information upon request.

Nice talk. Are you using any specific geometry of homogenization head to make liposomes?

Microfluidics offers two "styles" of Interaction Chambers™: Y-type and Z-type. When processing any liquid-liquid systems, including liposomes, on a Microfluidizer® processor, a Y-type Interaction Chamber™ is recommended. Z-type Interaction Chambers™ are designed to be used for solid-containing application such as particle size reduction of insoluble powders or cell disruption. Maybe expand this and reiterate that we have two different types of Interaction Chambers™.

What kind of volumes can be produced?

Microfluidics has a range of products that can handle samples as small as 1 ml and can be scaled up to process batches as large as several thousand liters.

How reproducible is the production?

Due to the uniform processing achieved by the combination of the fixed geometry Interaction Chamber™ and constant pressure pumping system, Microfluidizer® processors are able to give incredibly repeatable, and scalable, results.
Learn more
For more information about this session, our Microfluidizer® Processors or to speak with a member of the Microfluidics team, then please contact us.
Related Reading: