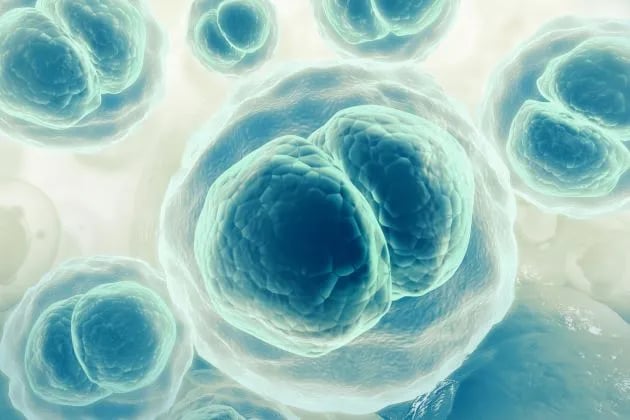 Contents
Cell Disruptors for Cell Lysis and Homogenization
Cell Disruption, or Cell Lysis, is the process of breaking the cell wall or cell membrane to release intracellular fluids that contain molecules or particles of interest.
The goal of the cell disruption process is to lyse the cells that are suspended and recover the highest possible viable yield of the molecules (particles of interest).
Microfluidics specializes in the development and production of equipment for cell disruption. We are leaders in our field, with our cell disruptors - Microfluidizer® Processor High Shear Homogenizers being used in a wide range of industries.
Our team are experts in this application, working closely with customers to develop the best solutions and create market-leading products.
To support our customers who have a focus on Cell Disruption, we have developed this knowledge base with best practice articles and guidance.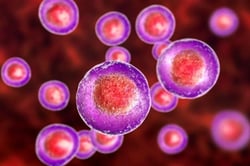 CELL DISRUPTION ARTICLES
Cell Disruption Techniques
6 Studies with Microfluidizer® Cell Disruptor Technology
You need to select the correct method for cell disruption early in your development process so this can support your project's practicality and value from the lab through to production. You need to ensure you select a method that is efficient and easy to scale as well as practical, to protect against protein loss and uneven particle size distribution.
Some of the techniques used for Cell Disruption, such as freeze-thawing, or mortar and pestle, may work in a lab environment but they are not scalable, or practical when transferring to a full production scale.
Have you considered processing with Microfluidizer® Technology as an alternative?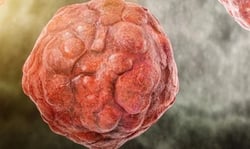 Discover new methods for cell disruption.
HOW DO YOU DO YOURS?
Effective Techniques for Cell Disruption
Microfluidizer® cell disruptor or another method?
It is important to take time and review the most effective techniques for cell disruption. The options for cell disruption often consist of the french press, freeze-thawing, and Microfluidizer® processors.
In this article, we provide an overview of the possible options for cell disruption, a key step during the manufacturing of many biological products. We cover the typical cell processing methods such as french press, freeze-thawing, mortar and pestle, and ultrasonication, and of course demonstrate the abilities of Microfluidizer® processors, the gold standard in cell disruption.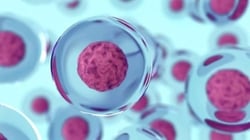 An alternative to freeze-thaw.
DELIVERING NEXT-GENERATION THERAPEUTICS AND VACCINES
Alternatives to the Freeze-Thaw Method for Cell Disruption
The team at Microfluidics offer an accessible alternative to the freeze-thaw method for viral vector recovery through robust, effective and scalable Microfluidizer® technology.
Read our article, an overview of the application note (Gene Therapy) to discover the key benefits of using Microfluidizer® Technology for cell disruption.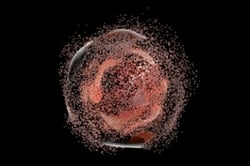 Common disruptor techniques.
DELIVERING NEXT-GENERATION THERAPEUTICS AND VACCINES
What are the Common Techniques and Technologies for Cell Disruption?
Did you know, not all techniques for cell disruption are created equal?
The cell disruption method strongly influences the physical-chemical properties of the disintegrate, such as particle size, viscosity, disruption efficiency, and protein release.
In this article looking at lab-scale Cell Lysis Techniques and production-scale Cell Lysis Techniques, we provide an overview on some of the more common cell disruption technologies and techniques.

Advantages for High Yield Cell Disruption
Microfluidics offers technologies to meet the variable and demanding needs for cell disruption, from gentle disruption of cultured mammalian cells to the challenging disruption of yeast and other fungi.
The advantages of Microfluidizer® processors for cell disruption are hard to ignore. Read more here 'advantages of Microfluidizer® processor for cell disruption'.
TIPS FOR CELL DISRUPTION
Guidelines for High Pressure Cell Disruption using a Microfluidizer® Processor
Discover the ideal equipment for cell disruption.
Microfluidizer® processors are the ideal partner for cell disruption. In fact, in previous articles, we've reviewed various cell lysis techniques and the advantages of Microfluidizer® technology for cell disruption.
In the following article, we share our tips for using a Microfluidizer® processor for lysis.
Read the full article '3 tips for cell disruption with a Microfluidizer® Processor'
RESOURCES
Cell Disruption Comparison of Methods
Microfluidizer® Processor High Shear Homogenisers achieve the highest levels of cell rupture and product recovery for all different cell types through the ability to supply constant, controlled shear rates.
Efficient cooling ensures proteins remain intact, even with high-pressure processing. Protein yields are high.
Find out more in the Application Note about techniques used by Microfluidics for cell disruption.
HERE TO HELP
Contact our expert team
Please contact us if you have any questions related to cell disruption using Microfluidizer® technology.
Microfluidics
Since 2011, Microfluidics has been a member of the IDEX Corporation family of companies. IDEX is a global leader in highly engineered systems and components.
About us