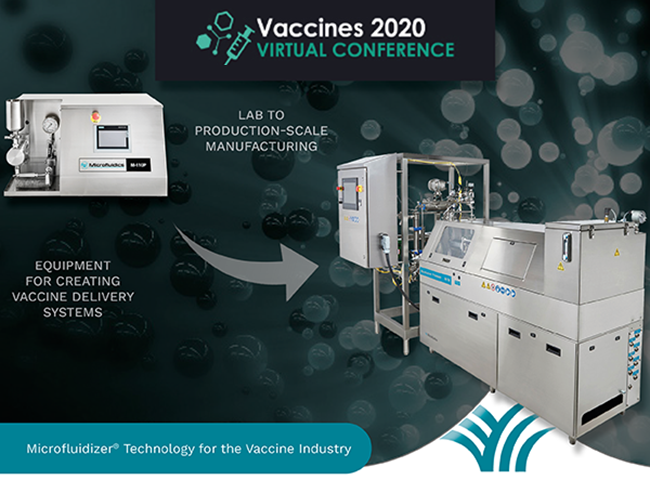 We recently attended the Vaccines Virtual Conference 2020, speaking to a wide range of delegates, and whilst we could not meet in person 'face to face', we enjoyed being part of this new style of event and look forward to working closely with many of the delegates going forward.
During the event, Yang Su, Ph.D. (Manager of New Technology and Applications at Microfluidics International Corporation) presented as part of the Live Stream 2 - Pre-Clinical Development & Manufacturing. The presentation was titled
"A Scalable Solution for Large Scale Manufacturing of Vaccine Adjuvants and Delivery Systems"
How one technology can ensure consistent results from R&D all the way to cGMP manufacturing
What to think about when going from the lab to production scale
Why Microfluidizer® technology gets superior results in vaccine adjuvant production Invest in one technology for multiple applications


You can view a recording of the presentation below:



Vaccine Resources and information
If you are looking to learn more, then please view our range of resources and information to assist with the development and production of vaccines using Lipid Nanoparticles and Vaccine Adjuvants.