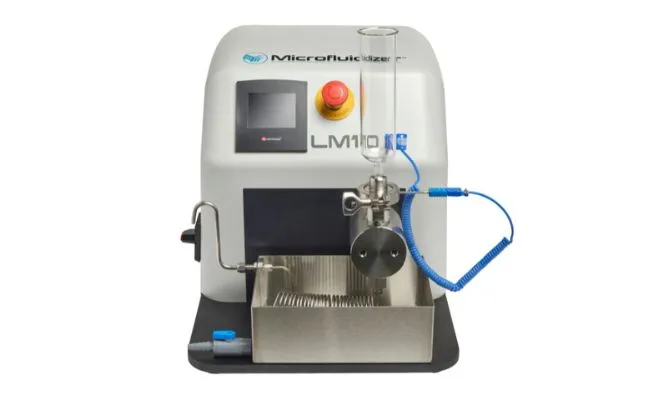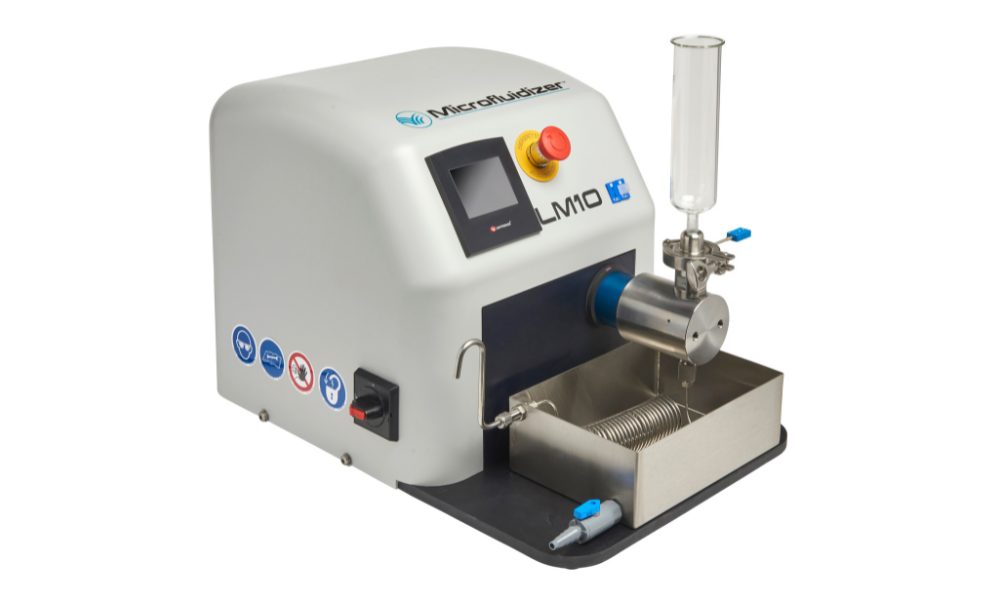 LM10 Microfluidizer® Processor
Features
Standard Features
300 ml glass reservoir
Ceramic Interaction Chamber™
Cooling coil and bath assembly
Easily autoclavable
Easy-to-use color touchscreen control interface
2 Modes of operation for various compressor sizes
Calibrate Microfluidizer® processor to specific compressor
Optional Features
Diamond Interaction Chamber™
Process pressure transducer
Larger capacity stainless steel reservoirs
Thermocouples at product inlet and outlet
Process fluid recirculation assembly/kit
Gasket materials
Auxiliary Processor Module™ (APM™)
LM10 Microfluidizer® Processor
Benefits
Digitally Controlled Lab Unit for Small Sample Material Processing
Operates at pressures up to 23,000 psi (1546 bar)
Requires a minimum sample size of 30 ml
Achieves unmatched particle size reduction/disruption performance at low process pressure, which limits sample temperature rise during processing
Attains higher product yields after sterile filtration with tighter particle size distribution
Promotes optimal temperature control through the removable cooling coil and bath
Saves on development time in pilot/production with linear volumetric scale-up
Enhances repeatability with easy-to-use digital pressure control
Real-time temperature monitoring capability
Ensures dependable process performance over time with maintenance reminder and operator alerts
HOMOGENIZATION EQUIPMENT DESIGNED FOR LAB-SCALE PROCESSING
Our Range of High-Pressure Lab Homogenizers
Featured Resources
Related Guides and Information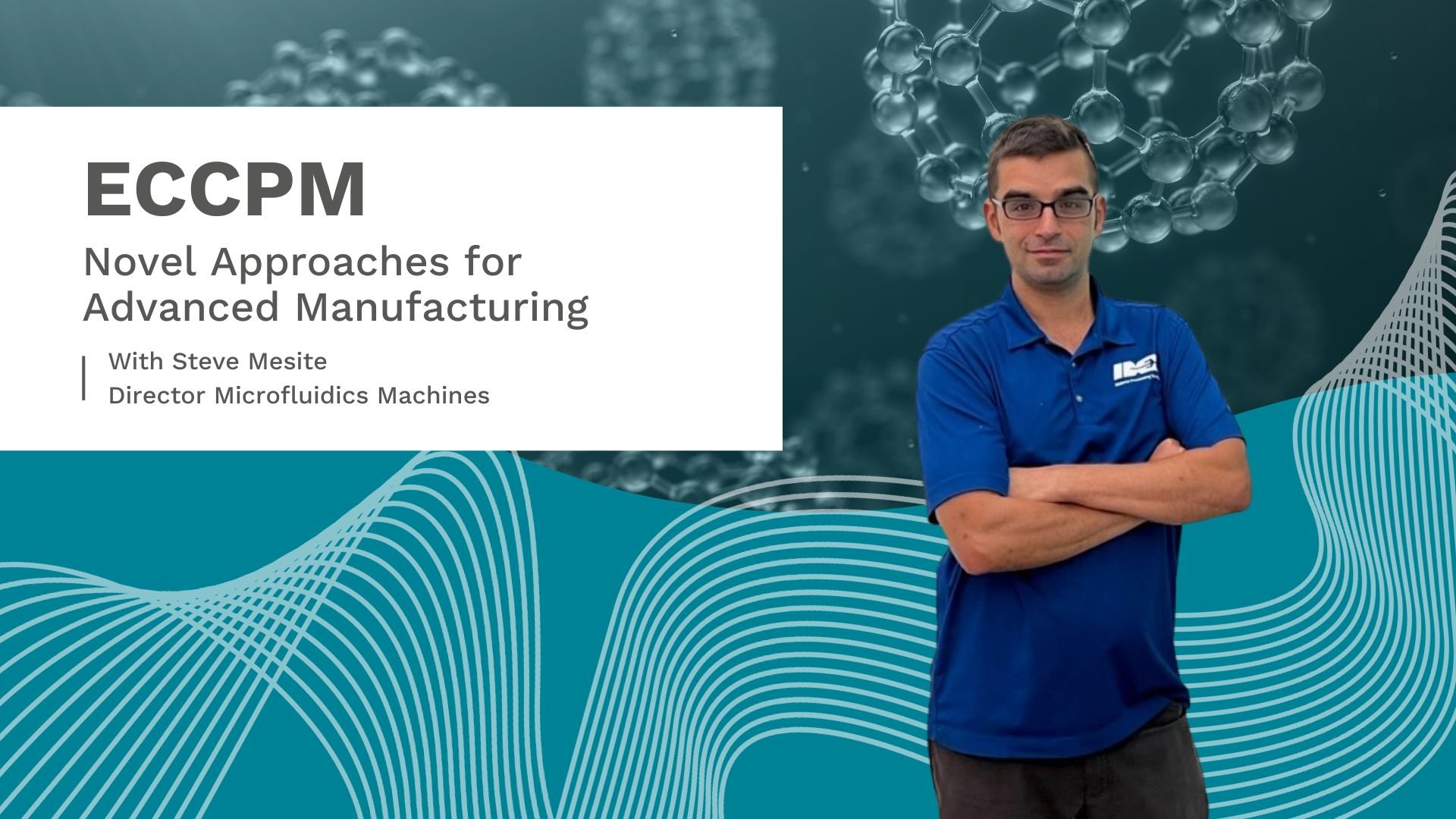 Oct 2, 2023 9:00:00 AM
Microfluidics International Corporation was proud to have Steve Mesite,..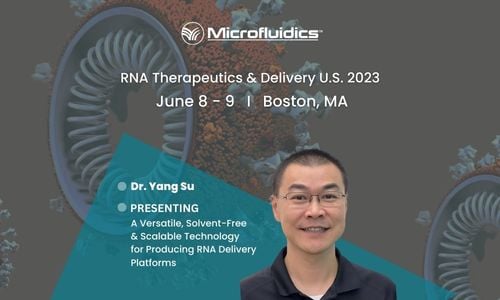 Jun 29, 2023 4:04:21 PM
Dr. Yang Su, Manager of New Technology and Applications at Microfluidics..
LM10 Microfluidizer® Processor
FAQs
Our team of experts are available to answer your questions and concerns. Microfluidics has a processor suited for specific volumes, applications and industries. Our simple Processor Selector Tool is designed to help you with your selection and our sales team is available to answer your specific questions.
The Microfluidizer® LM10 benchtop processor allows for easy and linear scale up to achieve consistent, reliable results.
Microfluidics serves a wide range of industries - from pharma and biotechnology to cosmetics, energy and nutraceuticals and many more. Our Microfluidics team can help you.