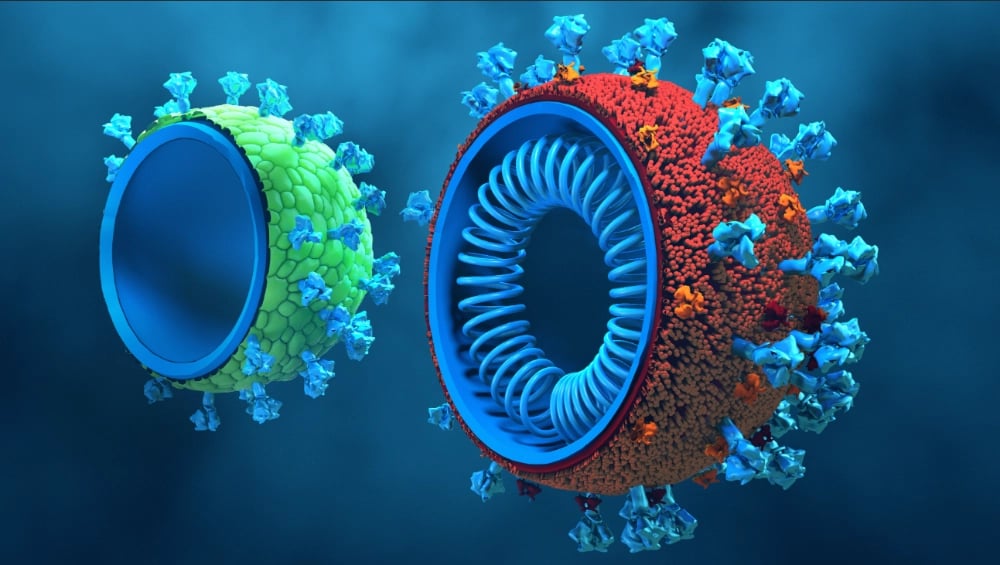 Contents
RESOURCES
Developing and Producing Vaccines
The development of vaccines is complex. From critical safety challenges to scaling from lab to production, there is much to consider.
Microfluidics specializes in the development and production of Manufacturing Equipment for Scalable Vaccine Production.
We are leaders in our field, with our Microfluidizer® Processor High Shear Homogenizers being used in a wide range of industries including vaccine production. The Microfluidics team has the experience and application knowledge to help customers develop the best solutions, to create superior products, and improve processing efficiency.
To support our customers, we provide this knowledge base with best practice articles and guidance for the vaccine industry, particularly those manufacturers creating Lipid Nanoparticles (LNP) and Vaccine Adjuvants.
Special Issue "COVID-19 in Pharmaceuticals".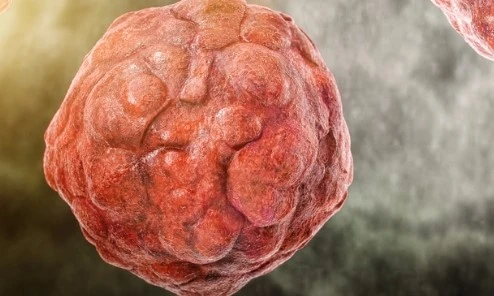 Discover Microfluidizer® Technology for Vaccine Production
TECHNOLOGY FOR MANUFACTURING VACCINES
Using High Shear Processors to produce vaccines
Tests show that Microfluidics lab scale and full production scale equipment creates stable nanoemulsions suitable for the production of vaccines.
Whilst vaccines have been developed for over 100 years, they continue to be vital against pandemics worldwide. With leading expertise and experience, Microfluidizer® high shear homogenizers are manufactured for scalable vaccine development. Learn more about how we support vaccine production.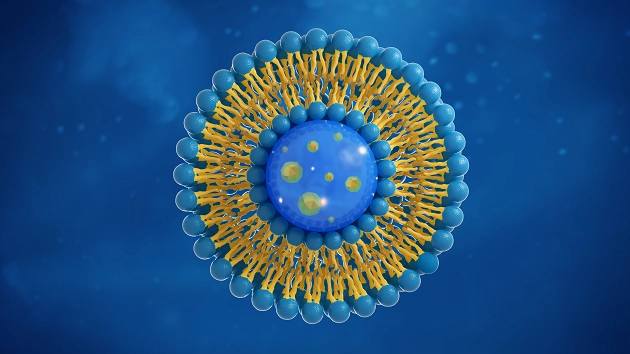 Learn more about Vaccine Adjuvant Production using High Shear Processors.
VACCINE ADJUVANT PRODUCTION
Solving the challenges of Vaccine Adjuvant Production
The development of vaccine adjuvants is reliant on nanoemulsions that can be successfully sterile filtered. This is where Microfluidics come in.
Microfluidics High Shear Processors have been used for decades to manufacture nanoemulsion adjuvants and have been proven to produce emulsions that are 55% smaller than techniques. Learn more about our approach to Vaccine Adjuvant Production using high shear processor equipment.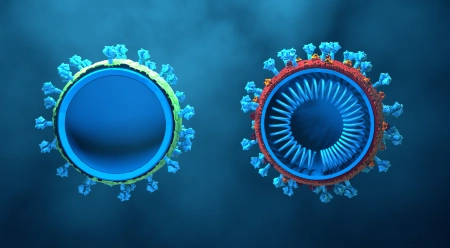 A scalable solution for the production of Lipid Nanoparticles (LNP).
LIPID NANOPARTICLE PRODUCTION
Our approach to creating Lipid Nanoparticles
Having the ability to develop, consistent, functional LNPs will mean that your product is more stable when scaled up to full production.
With Microfluidizer® processors, it is possible to firstly achieve consistent particle size and then scale from lab to full production whilst meeting cGMP requirements. Learn more about our technology developed for manufacturing Lipid Nanoparticles (LNP).
RESOURCES - APPLICATION NOTES
Producing nanoemulsion adjuvants with high shear fluid processing
When manufacturing nanoemulsion vaccine adjuvants, testing has proven that Microfluidizer® Technology can create emulsions that are 18-55% smaller than emulsions produced with a valve homogenizer at the same energy input.

On the following infographic, we demonstrate how a Microfluidizer® processor producing vaccine adjuvants enhances the effectiveness of vaccines when compared to a high-pressure homogenizer.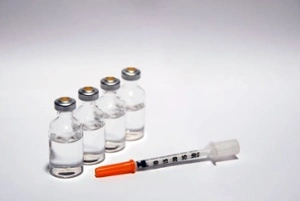 Resources for the production of vaccines.
PRODUCING VACCINE ADJUVANTS
How high shear fluid processing can be used for vaccine adjuvant production
The most effective way to prevent outbreaks of infectious disease and save lives is through vaccination.
Since their first introduction more than two centuries ago, vaccines have become the most efficient way to prevent pandemics. Read our latest blog, that explains how high shear fluid processing can be used in the production of vaccine adjuvants.
Read the full article ' Production of Vaccine Adjuvants using High Shear Fluid Processing'.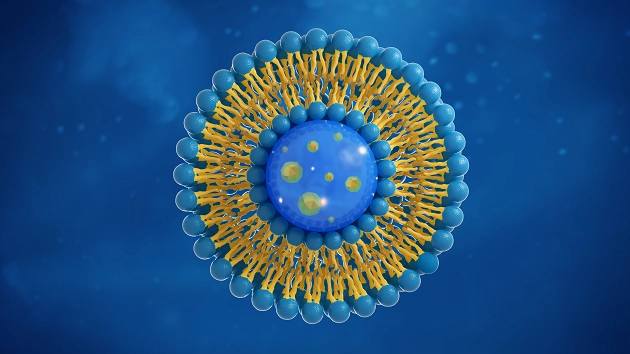 View our webinar: Microfluidizer® High Shear Processors for the Vaccine Industry
LEARN MORE WITH THE WEBINAR
Applications Training For Vaccine Industry Experts
In response to the global coronavirus pandemic, there are over 50 companies currently working on a SARS-cov-2 vaccine. Many different types of vaccines could potentially be used ranging from the traditional whole virus types to next-generation mRNA.
This webinar, recorded in April 2020 served to give an overview of the different types of vaccines under development and demonstrates how they can be manufactured on a production scale.

It highlighted how Microfluidizer® processors use high shear technology for the production of the three main components of vaccines, antigens, adjuvants, and delivery systems.

Read more here 'Microfluidics Hosts Applications Training For Vaccine Industry Experts'.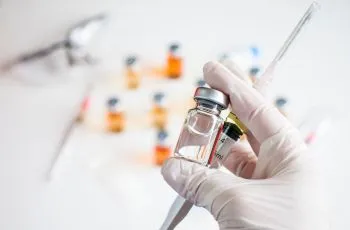 Review the methods for creating sterile vaccine adjuvants.
DEVELOPING VACCINE PRODUCTION SYSTEMS
Adjuvant Development
When developing vaccine production systems, manufacturers have many targets to achieve. Among these are critical safety challenges – such as making sure the vaccine is sterile – and product efficacy targets, such as maximizing antibody production in the patient.
Meeting the range of challenges for vaccine production can be complex, costly, and also invasive. In our article 'Vaccine production systems for adjuvant development' we discuss these challenges and look at the various methods for creating sterile vaccines and the importance of achieving the right particle size, to ensure a precise particle distribution curve and droplet size.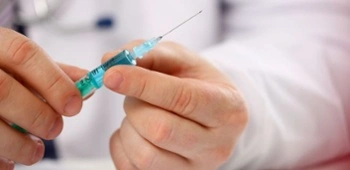 SCALING UP VACCINE MANUFACTURING
From the lab to mass production
Learn more about Microfluidics' vaccine development and production technology.
With endless product properties to test before you can find an effective formulation, it can take many years in the lab to find the correct results.

However, success in the lab is only rewarded if the product can then be transferred onto clinical trials and if successful forward to production. Scaling up vaccine manufacturing can be difficult, especially when you need to maintain the precision of lab results.
Our specially designed Manufacturing Equipment for Scalable Vaccine Production is used across the world to ensure that vaccine manufacturers overcome the hurdle of scaling up from the lab to full production of vaccine formulations.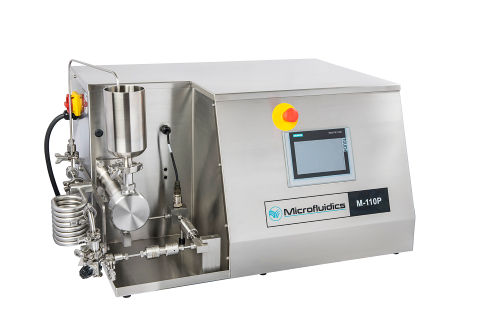 Resources for the production of vaccines.
SUPPORTING VACCINE PRODUCTION
Using Microfluidizer® Processors to Manufacture Vaccines
Discover how the Microfluidics line of cGMP accredited Microfluidizer® Processors are used to support vaccine production.
In this blog, our team explains how Microfluidizer® technology can be used for the sterile filtration of emulsions at a production scale. This means that vaccine adjuvants can be produced quickly and efficiently.
To learn more please read our blog 'How Microfluidizer Processors Support Vaccine Production'.
RESOURCES
Cell Disruption Comparison of Methods
Microfluidizer® processors achieve the highest levels of cell rupture and product recovery for all different cell types through the ability to supply constant, controlled shear rates.

Efficient cooling ensures proteins stay intact even with high-pressure processing. Protein yields are high.

Find out more in the Application Note about techniques used by Microfluidics for cell disruption.
FREQUENTLY ASKED QUESTIONS
Supporting Vaccine Development
Our team is dedicated to providing you with a range of resources and guidance for the development of vaccines using high shear fluid processors.

Whilst we always aim to cover the subject as broadly as possible, you may have further questions. For this we have recently developed a FAQ blog titled 'How does Microfluidizer® technology support vaccine development'

We hope you enjoy the read and if you have further questions then please get in touch.
HERE TO HELP
Contact our expert team
Please contact us if you have any questions about our Microfluidizer® high shear fluid processors.
Microfluidics
Since 2011, Microfluidics has been a member of the IDEX Corporation family of companies. IDEX is a global leader in highly engineered systems and components.
About us