MICROFLUIDICS EXCELLENCE
Microfluidics Customer Dedication
At Microfluidics, we take immense pride in partnering with our customers to achieve world-class results. Whether our clients are pioneering the next generation of pharmaceuticals & biopharma therapies, obtaining new and innovative energy sources or developing superior goods in the cosmetic and food industries, Microfluidics has a team of support to drive these results.
As the global leader in high shear processing, Microfluidics International Corporation has a proven approach to ensure each customer receives superior support every step along their journey. What sets Microfluidics apart from its competition is that every team member is focused on ensuring our customers' success.
Our team of experts are trained to identify customers' specific challenges and guide them from equipment selection and options to installation and finally to customer service.
Microfluidics has a global network, ably supported by channel partners in each region of the globe, available to meet our customers on their timeframe and in their language.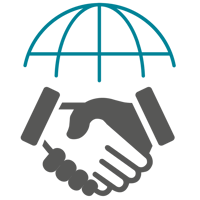 Microfluidics sales representatives are the guiding force dedicated to each customer. Specially trained in both equipment and applications, our sales experts are knowledgeable in evaluating our customers' needs and assisting them throughout the entire selection and purchasing process.
Our sales team masterfully listens to each individual request, not only at the initial contact but throughout the life of the customer's processor. By asking appropriate questions, our team member obtains a comprehensive understanding of the specific challenges, opportunities and end goals of each customer.
At the initial stage of interest, our Microfluidics' sales representatives will work tirelessly to coordinate with application and engineering teams to ensure our clients' objectives are understood. Our resolute team will assist our customers in choosing the optimal processor and options to achieve their specific goals. Our sales team service is not finished at installation. Instead, our team is available throughout the life of the machine to answer questions especially as production needs change.
It is no wonder that when our customers need to scale their results to commercial volumes, Microfluidics' sales team is the first call for assistance.
The Microfluidics' laboratory team of application engineers and subject matter experts work diligently with global customers to achieve their specific application objectives.
With an extensive understanding of our technology, our application team advise on the optimal processing conditions to yield the best results for our customers' unique objectives.
Whether in person or remote, our lab team is available to answer direct questions pertaining to specific customer formulation goals. Our group of experts are available to demonstrate our technology through proof of concept, process optimization and scale-up tests. With the full Microfluidic product line available at our Westwood, Massachusetts technology lab, our application department is on-hand to demonstrate our technology and the results our equipment can achieve.
From drug delivery carriers to particle size reduction, to cell disruption, our dedicated application team is available to help each customer achieve its nanotechnology results.
With over a hundred years of collective Microfluidics' experience, our experienced engineers are second to none! Whether purchasing a lab scale model or a full production scale processor, whether a top company or new startup, our skilled engineers have guided and consulted a multitude of customers in achieving their goals around the world.
Whatever the industry, volume or application, our engineers have designed a Microfluidizer® processor with our customers in mind. From the smallest sample size to full scale production volumes, our engineers have extensive knowledge of which model will meet our individual customer's objectives.
Our resolute engineers are available to discuss product selection and equipment complexities. Our team is dedicated in making sure our customers are satisfied with their selection, operation and results needed to meet their goals.
To ensure the best customer experience, our engineering team collaborates with our customers from quoting to design to logistics.
Quality Assurance and Manufacturing
Each Microfluidizer® processor is constructed with the highest quality of materials and craftsmanship available. Our manufacturing team collaborates with engineering and quality assurance teams. Microfluidics holds numerous patents on its innovative technology and holds a certification of registration which operates a Quality Management System that complies with the requirements of ISO 9001.
Our quality control department of professionals ensure all material vendors are properly vetted through a thorough audit and quality checklist. All components, used in the construction of our processors, are evaluated and verified to pass rigid safety and material finishing specifications to meet both customer and Microfluidics' high standards of excellence.
Our manufacturing team of experts work closely with the engineering group to guarantee all customer's requirements are met to their specifications. Our manufacturing team works tirelessly to ensure that our processors are carefully constructed and thoroughly tested before shipping to our customers.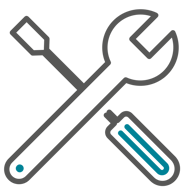 At Microfluidics, an investment in our equipment is an investment in unparalleled customer support. Not only is Microfluidics the industry leader in high shear processors but our Aftermarket team is respected globally for its superior responsiveness and technical support. Our valued customers are assured that our team is dedicated in providing exceptional service.
Our superior Aftermarket Customer Service team is centered on efficiently and proactively solving all customer questions to minimize any disruptions. Our trusted, in-house specialists are specially trained to discuss all parts and services needed to keep equipment running smoothly and steadily. Our expert field service team is trained to evaluate and address any operation inconsistencies to prevent any future issues.
Microfluidics' Aftermarket team is prepared to provide the support needed during the life of each processor. Our team understands that our equipment is often used in important, life-altering applications and it is our team's priority to ensure our customers have the support they require, when they need it, to meet their goals.
Global yet Local
Around the world, we have customers from a diverse spectrum of industry sectors. They are supported by a network of offices and staff in key locations, who can be called upon to give technical and application support.
Our Head Office and Test Plant labs are located in Westwood, Massachusetts, through the IDEX network, we are supported around the world by regional offices and a global network of Agents and Distributors, which means we can support you wherever you are in the world.

All process equipment, solutions and support provided by this group are optimized to meet the unique needs of each and every customer.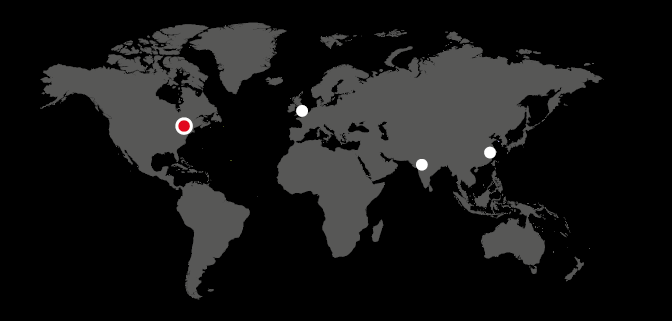 Our History
The manufacturer of Microfluidizer®
high shear fluid processor

In 2011, Microfluidics was acquired by the IDEX Corporation and joined the IDEX Material Processing Technologies (IDEX MPT) division. The IDEX MPT division comprises of:

Being part of a major corporation, provides us with the secure financial stability required to give us the ability to focus on our customers.