Dr. Yang Su, Manager of New Technology and Applications at Microfluidics International Corp., was pleased to be selected to present at RNA Therapeutics & Delivery U.S 2023 symposium.
This two-day event was packed with leading speakers who provided invaluable insight into novel mRNA structures, research, and cutting-edge presentations on the latest innovations in RNA formulation & clinical development.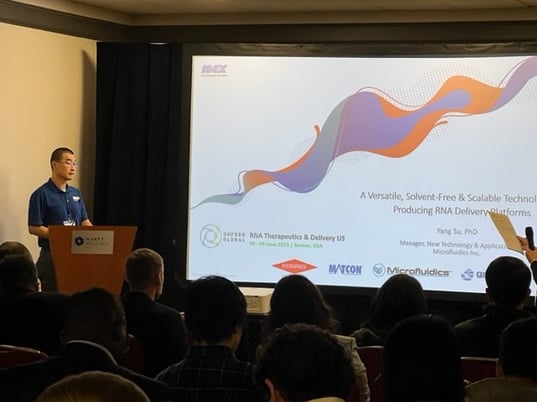 Collaborative solutions to RNA therapeutic discovery & modalities were discussed along with the latest advancements in mRNA vaccines, developing oligo/antisense therapies & exosomes for the advanced delivery of RNA modalities.
This year, Dr. Yang Su, Manager for New Technology and Applications at Microfluidics International Corporation presented:
A Versatile, Solvent-Free and Scalable Technology for Producing RNA Delivery Platforms

Dr. Su discussed how Microfluidizer® technology is well suited for solvent-free production of various nanoparticle platforms, especially lipid-based nanoparticles, for RNA delivery. This unique technology can easily be linearly scaled to meet the demands of pharmaceutical manufacturing.
Microfluidizer® processors achieve proven superior, replicated nanotechnology results. Microfluidizer® lipid nanoparticle technology is simple to use, achieves consistent particle sizes with narrow distributions, and improves downstream processes.
Our team was on hand to answer questions about our technology and speak with a dynamic group of researchers and scientists about nanotechnology production.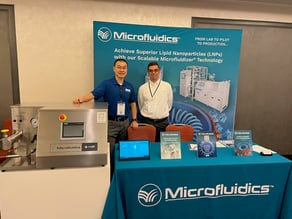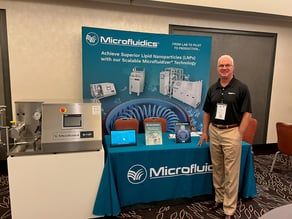 Dr. Yang Su Biography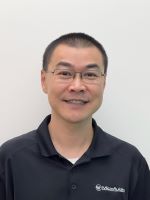 Dr. Yang Su is responsible for the direction and development of new technology and application development at Microfluidics International Corporation. As a distinguished speaker, Dr. Su has spoken globally on a wide variety of applications ranging from lipid nanoparticles, cell disruption, nanoemulsions and more.
Dr. Yang holds a PhD in Chemical and Environmental Engineering from the University of Toledo and a Bachelor of Science in Chemical Engineering from Tsinghua University.