Microfluidics International Corporation is a global supplier of Microfluidizer® high shear fluid processors. Our industry-leading technology achieves uniform nanoemulsions that can be sterile filtered; robust cell disruption and repeatable uniform particle size reduction.
We caught up with Steve Mesite, Director of Machines at Microfluidics to find out more about how Microfluidizer® technology gets superior results in vaccine adjuvant production and how our customers can invest in one technology for multiple applications to achieve unparalleled success.
Tell us about your current role and key duties
My position at Microfluidics is the Director of Machines, which assumes the responsibility of Management for the Sales, Engineering and Applications teams. Having been at Microfluidics for over 15 years, I have gained a vast experience and knowledge of applications and our equipment range.
I also oversee the Microfluidics Technology Center, our specialist applications laboratory for nanotechnology clients. I recognize the effort involved to bring a product to market and have helped many customers work through the process from proof of concept to production. Our laboratory carries out in excess of 100 lab tests per year.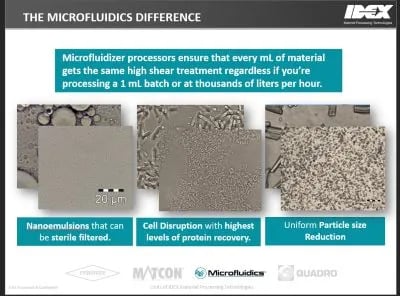 Are you a specialist in any applications?
The areas in which I specialize include nanoemulsions, cell disruption, liposomes, polymer nanoparticles and graphene. However, the whole team at Microfluidics have the knowledge and experience to help clients develop the best solution to create superior products and improve processing efficiency on a wide range of applications including pharmaceutical, biotechnology, chemical, energy, cosmetic/cosmeceutical and food/nutraceutical industries.
What advice would you give to companies looking for Microfluidizer® Processors/High Shear Homogenizers?
My advice would be to ensure that you fully evaluate your product goals so that our team can work with you to develop the best solution — utilizing the appropriate equipment and optimal processing parameters — for your unique formulation.
Things to consider, key questions to ask include:
Why do I need nanotechnology?

What particle size do I need and why?

How am I going to evaluate the material to see if the technology is successful?

What batch sizes will be required?

What regulatory considerations will be required? (CGMP, XP, etc.)





How do you deliver customer obsession?
Feedback is critical. We work exceptionally hard to solicit feedback, analyze feedback using data driven methods, find the root cause and work with the wider team to implement countermeasures.
How can we help in product applications that are currently experiencing a high demand?
With the situation with Covid-19, we are presently seeing an increase in activity and demand to produce vaccine components in high scale. Lipid Nanoparticles (LNPs) are currently produced on very small scales using processes that haven't been cGMP approved. Microfluidizer® technology is easy to use and excellent at producing LNPs at large scales and conform to cGMP requirements and are FDA approved processes. Consistent particle sizes with narrow distributions can be achieved, which increases product stability and improves downstream processes such as sterilization - both crucial in vaccine production.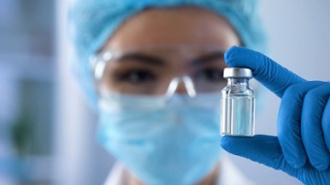 Successfully used for decades in the manufacture of nanoemulsion adjuvants, with the same energy input, Microfluidics equipment produces 55% smaller emulsions compared to other techniques.
In addition, we are also working with cannabis nanoemulsions to enable transparent beverages.
What are some of the typical questions you are asked by prospective customers?
I am asked questions such as:
How does Microfluidizer® technology work?
Microfluidizer® technology forces liquid streams through micro-channels (about the size of a human hair) at extremely high pressures. The fluids that are processed can travel at velocities of up to 500 m/s, faster than the speed of sound (343 m/s), which induce extremely high levels of shear and impact. Due to the nature of our pumps and micro-channels, the high shear can also be applied very uniformly to samples. This high shear treatment is ideal for creating nanoemulsions with tight distributions, performing cell disruption with high levels of protein recovery and other applications.
How do I select the right model?
There are a number of factors to consider here. The most important are batch size and level of cleanliness. We offer a wide range of products capable of processing batches from 1 mL all the way up to thousands of liters.
Pharma & Biotech options are also available for clinical batch processing, designed to achieve cGMP standards, as specified by the American Society for Mechanical Engineers Bioprocessing Equipment (ASME BPE)
What is the best process to achieve my results?
This depends very much on the desired results for your application. The Microfluidics team determine the best process to ensure our customers are provided with the optimum solution for their application.
Why should you choose Microfluidics? What does the customer benefit from when working with our team?
Technology is at the heart of everything we do, and we consider our equipment to be the best available on the market. Delivering the highest shear rates in the industry and used to solve a wide range of application issues. Microfluidizer® processors are scalable from the lab size to full production models so customers can generate the exact same results in production as those developed in the lab. Our entire equipment range conforms to cGMP requirements and are FDA approved processes.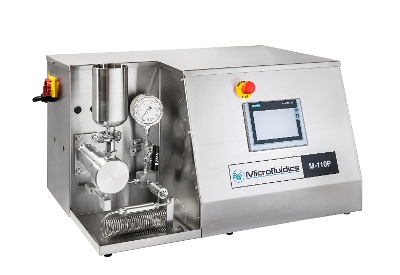 Let us use our collective 90 years of applications development and machine engineering experience to help drive your product to market.